Renault
DDT2000
Diagnostic Tool
v2.3.0.1
FULL
Diagnostic software for Renault cars .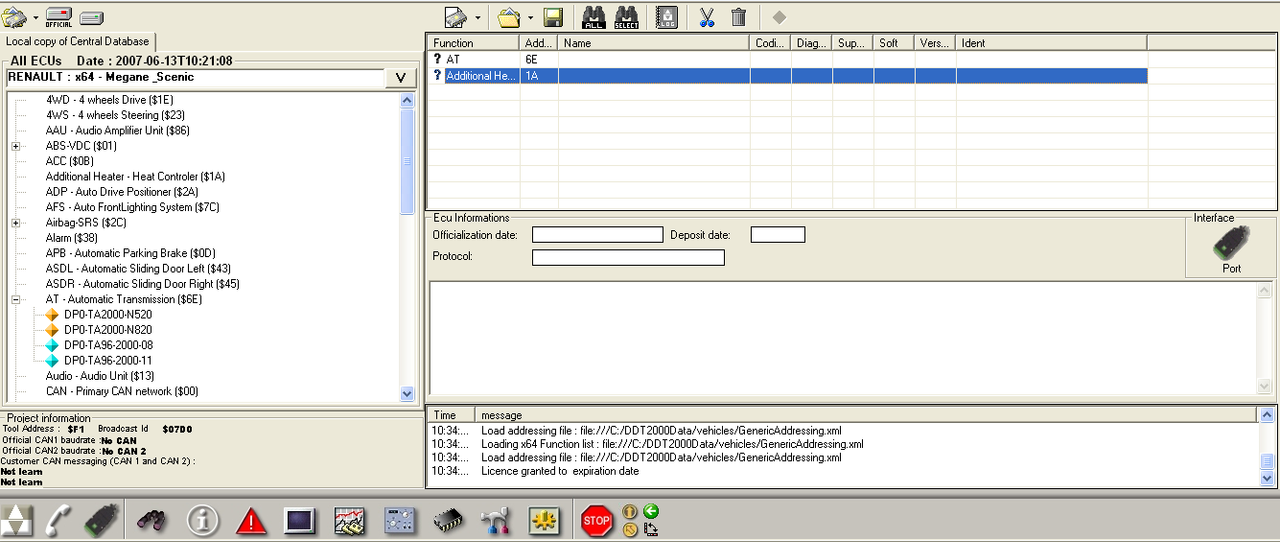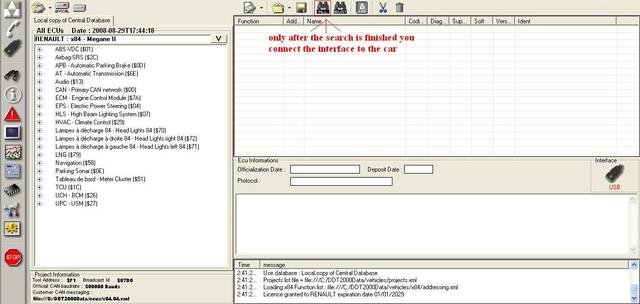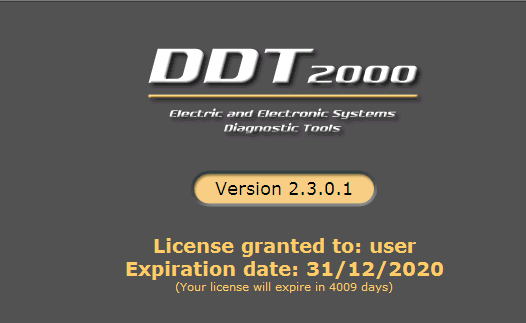 Quote:Region: All regions
Type: Diagnostic & Programmer Software
Version: v2.3.0.1
Languages: English,Multi
OS: WinXP
Quantity of CD: 1 CD
Year: 2010
Date of update: 09/2010
Renault DDT2000
supports CAN-BUS protocol, but with the special CAN diagnostic interface. In this package we are offering the software and simple K line interface (ISO9141). Below named interface has been tested and works with most LAGUNA II models. For other newer models are required CAN-BUS interface.
Supported models:
Code:
RENAULT: Twingo, X44, Clio, Modus, X86, Megane & Scenic, Megane II, Laguna, Laguna II, Avantime, X91, Safrane, VelStatis, Espace IV, X94, Master, Kangoo, W61, Traffic, Mascott, ZX89; NISSAN: March-Micra, Primera, Almera; DACIA: Logan, Nova.
DDT2000 is a web site dedicated to vehicles electric and electronic diagnostic, also called "DDT2000 software".
For using DDT2000 (browsing thru the pages and communicate with the vehicle) you need to have a PC with:
and and UP (IE 7 Working like a Charm!!!)
And MS Visual Basic 6.0 sp5
And XML 3.0
Needed Hardware To Use DDT2000 :
Code:
- PC pentium, 64Mo RAM,... (best with 128Mb or more)
- 800x600 minimum display (best with 1024x768)
- 256 colors (best with 65536 colors or more)
- available serial port for K&L vehicle interface
- PC-vehicle interface
---
Mega.NZ Links|

Single Extraction

|

Real Screen Shots
Password:
auto-epc.org