Hino DX2 

Diagnostic eXplorer
v1.1.20.8
 [2020]
Diagnostic software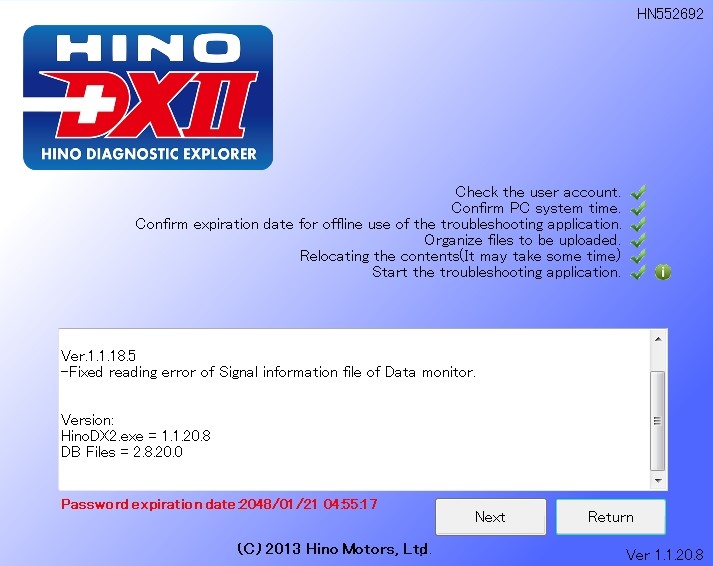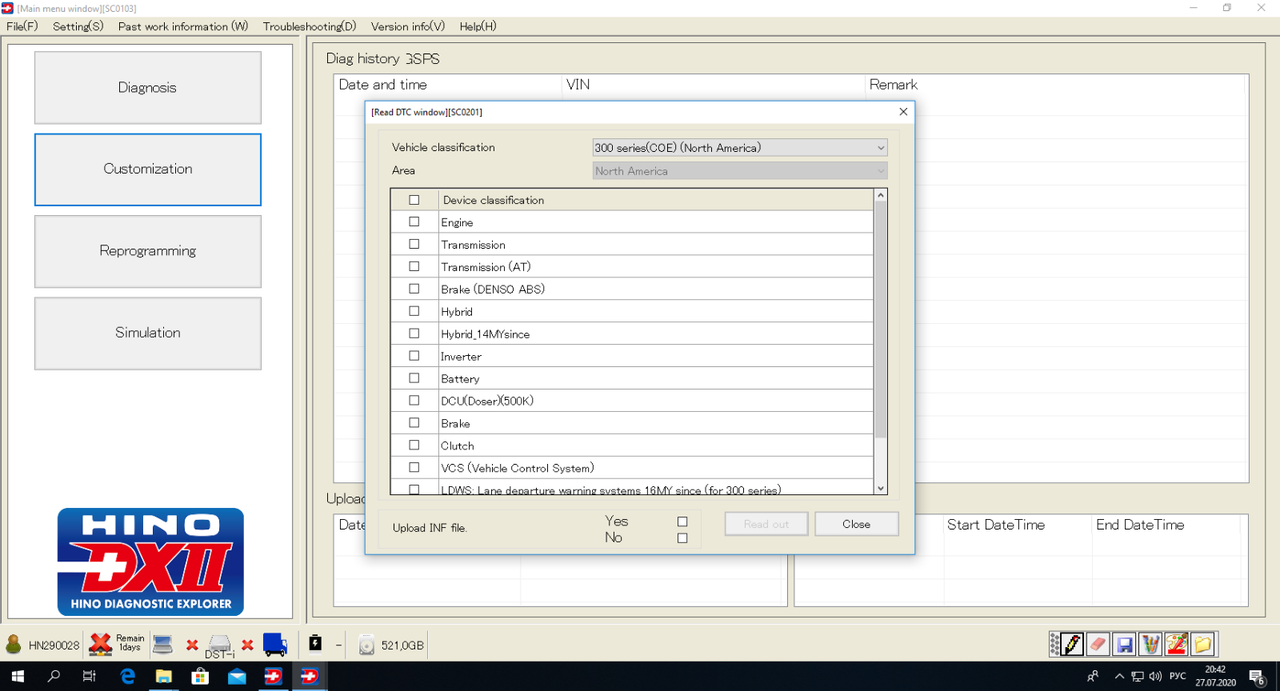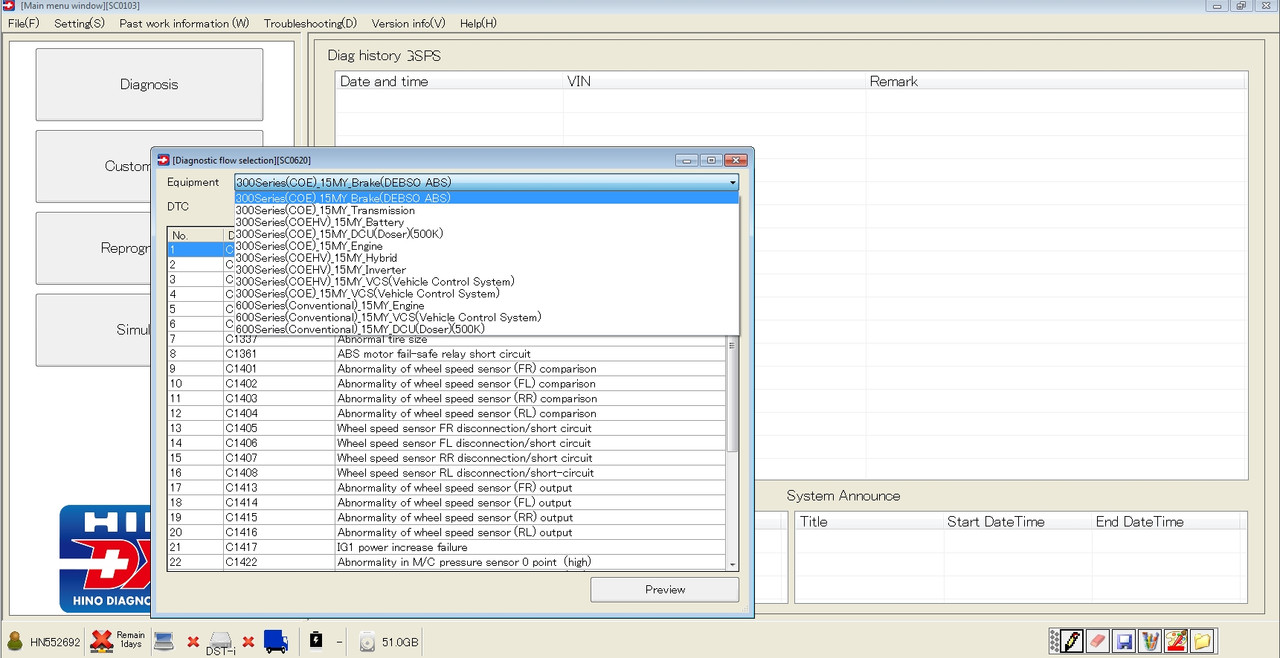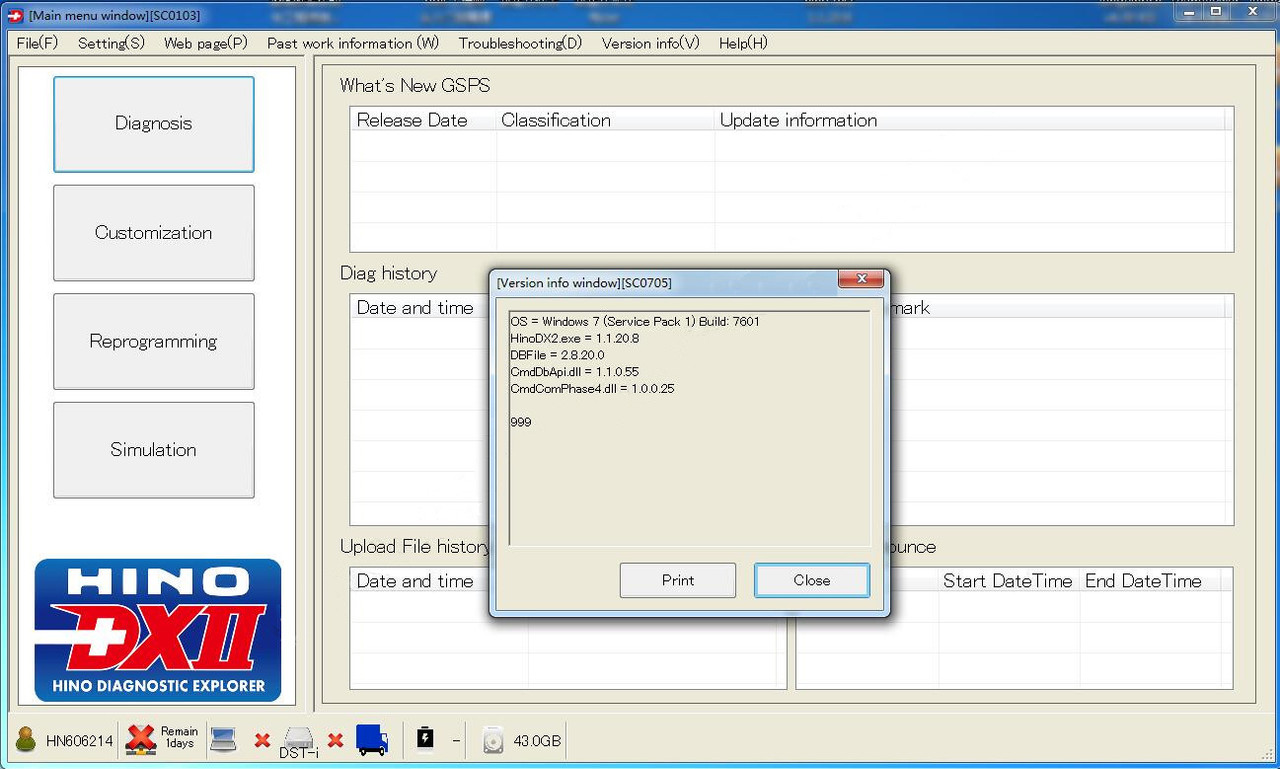 Code:
Region: All regions 
Languages: English 
type: Diagnostic software
OS:Win ALL 
Quantity of DVD: 1 DVD 
Date of update: 2020
Hino Explorer Diagnostic diagnostic software for Hino Trucks
The HINO Diagnostic eXplorer (hereafter referred to as HINO DX) is a tool equipped with all the functions needed to diagnose trouble, check functions, and configure the settings of the electronic systems built into HINO engines.
The program runs on a personal computer (PC) equipped with a Windows95, 98, 2000, or XP operating system (OS), and it connects to a communication network by means of a diagnosis connector via a communication I/F. After it is connected to a communication network, it can carry out various operations by extracting information from the engine ECU. 
Code:
Main Functions
Acquires and deletes trouble data. 
Links diagnostic trouble codes read from the ECU to corresponding diagnostic work flow sequences and directly displays the required data. 
Obtains sensor conditions from the vehicle when trouble occurs (Freeze Frame function). 
Monitors the sensors and actuators equipped on the engine (Data Monitor function) and tests the operation of solenoid valves by forcefully operating them (Active Test function). 
Simulates diagnostic work with only a PC(Simulation function). 
Automatically saves fetched ECU data and analyzes trouble based on the saved data even when the cause of trouble cannot be grasped.

Aisin Transmission data viewing and diagnostics-2001-2007 Model Years

* Display and Clear Diagnostic Codes
* Display live data for diagnosis

MDTICs Engine data viewing and diagnostics-2001-2004 Model Years

* Display and Clear Diagnostic Codes
* Display live data for diagnosis

J05 & J08 Engine data viewing and diagnostics 2005-2008 Model Years

* Display and Clear Diagnostic Codes
* Display live data for diagnosis-Specific data can be selected

Full Customization Capability

* Turn on Engine Protection Shutdown System
* Set Maximum Vehicle Speed
* Set Maximum Cruise Control Speed
* Set PTO idle speeds fixed and variable
* Change Injector Calibration QR Code when replacing injectors
* Supply Pump relearning when replacing SCV or supply pump
* Complete DPF testing and regeneration capabillity
* Built in Help Menus for troubleshooting specific diagnostics
---
TORRENT FILE |

Single Extraction

|

Real Screen Shots
Password:
auto-epc.org