Isuzu
Worldwide
EPC
[01.2017]
Parts catalog for Isuzu automotive, trucks, engines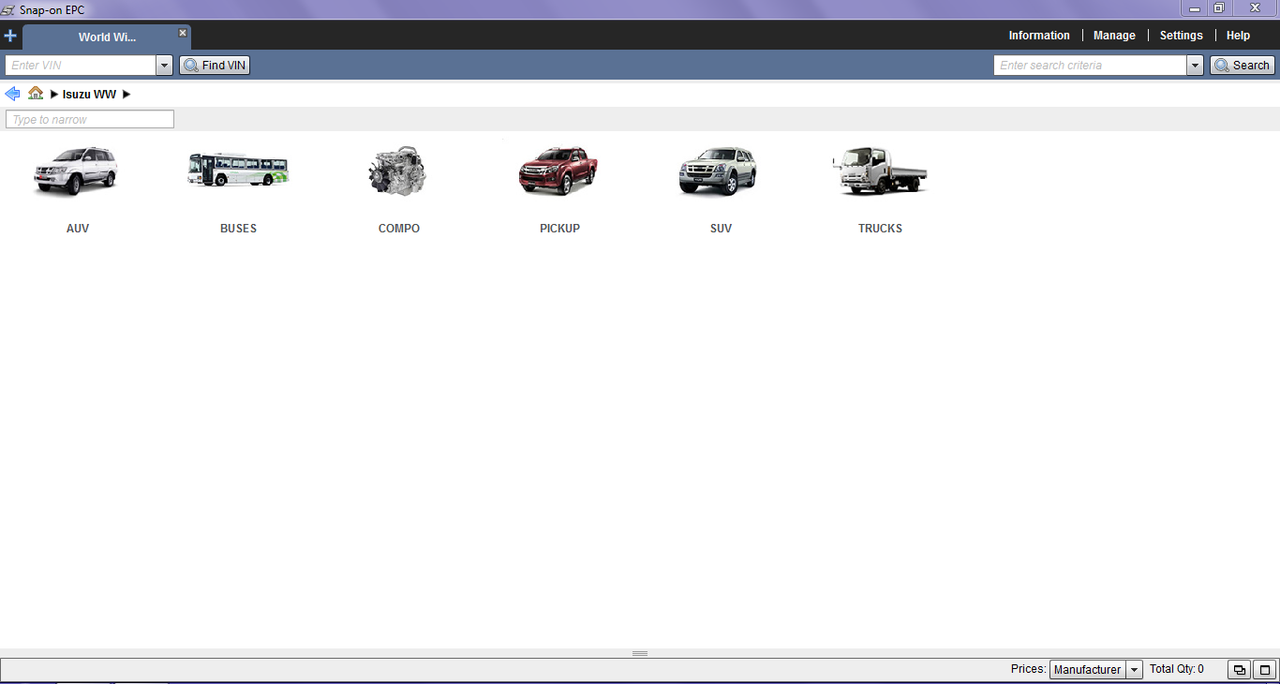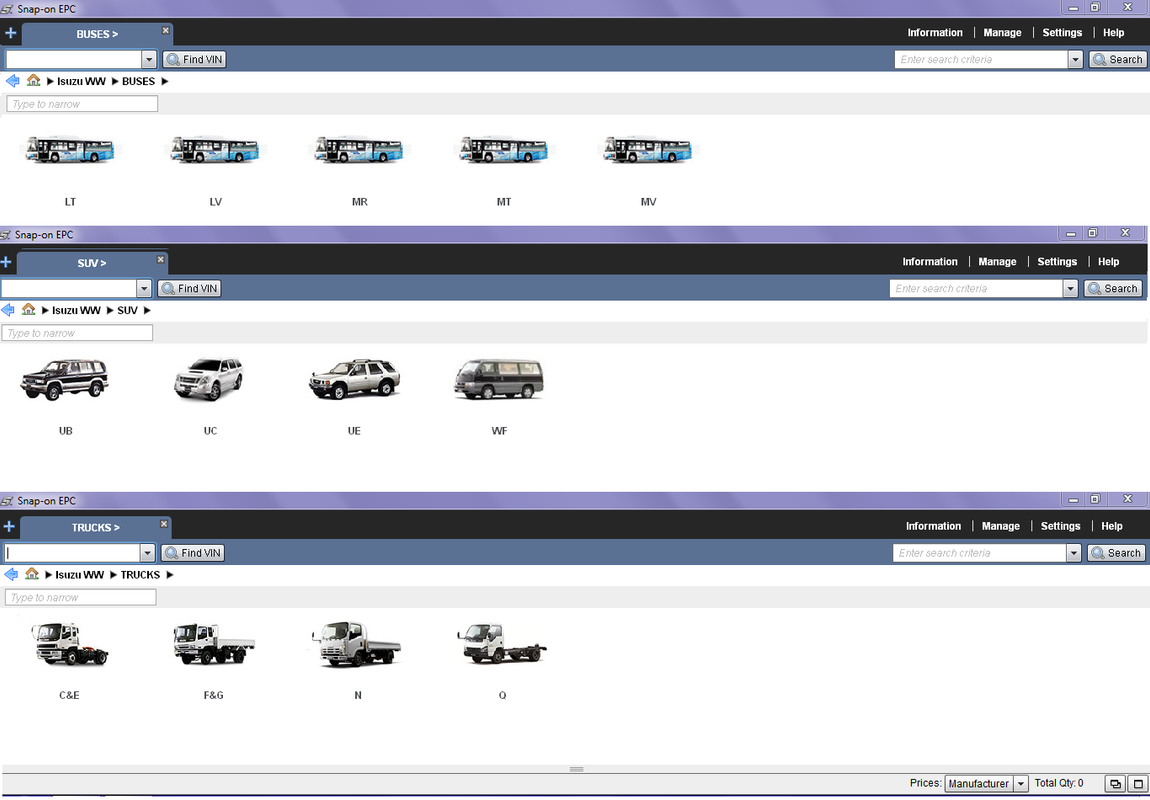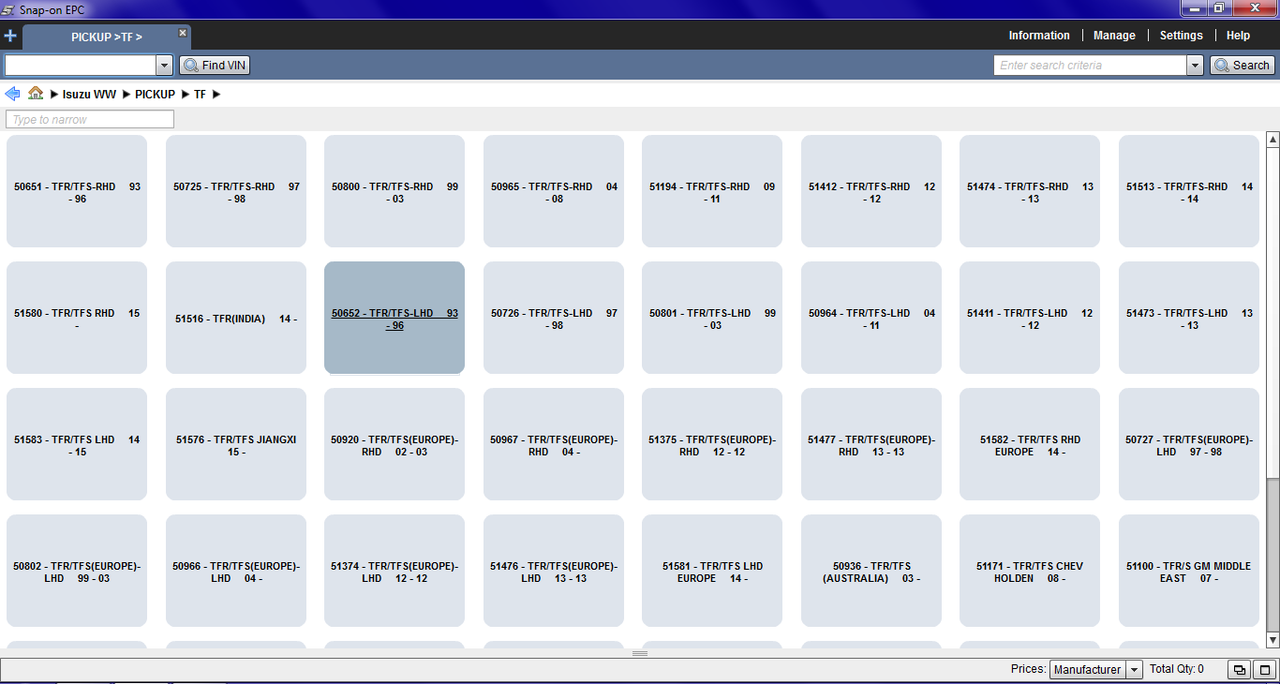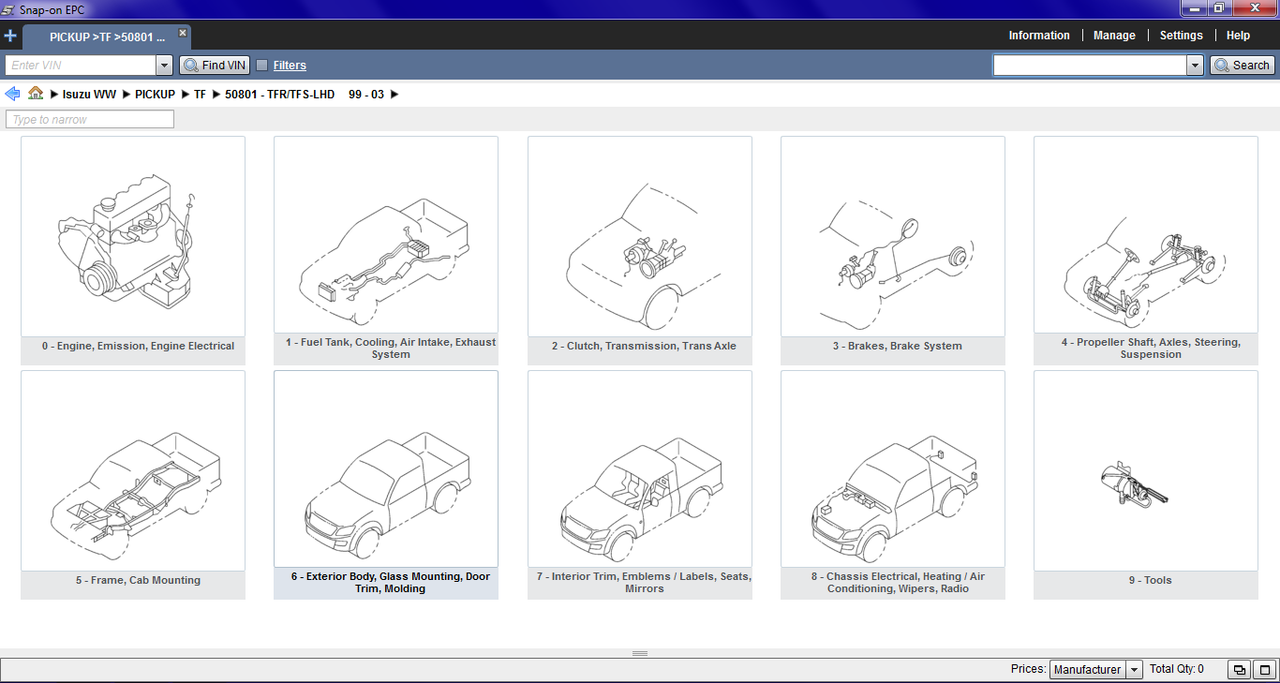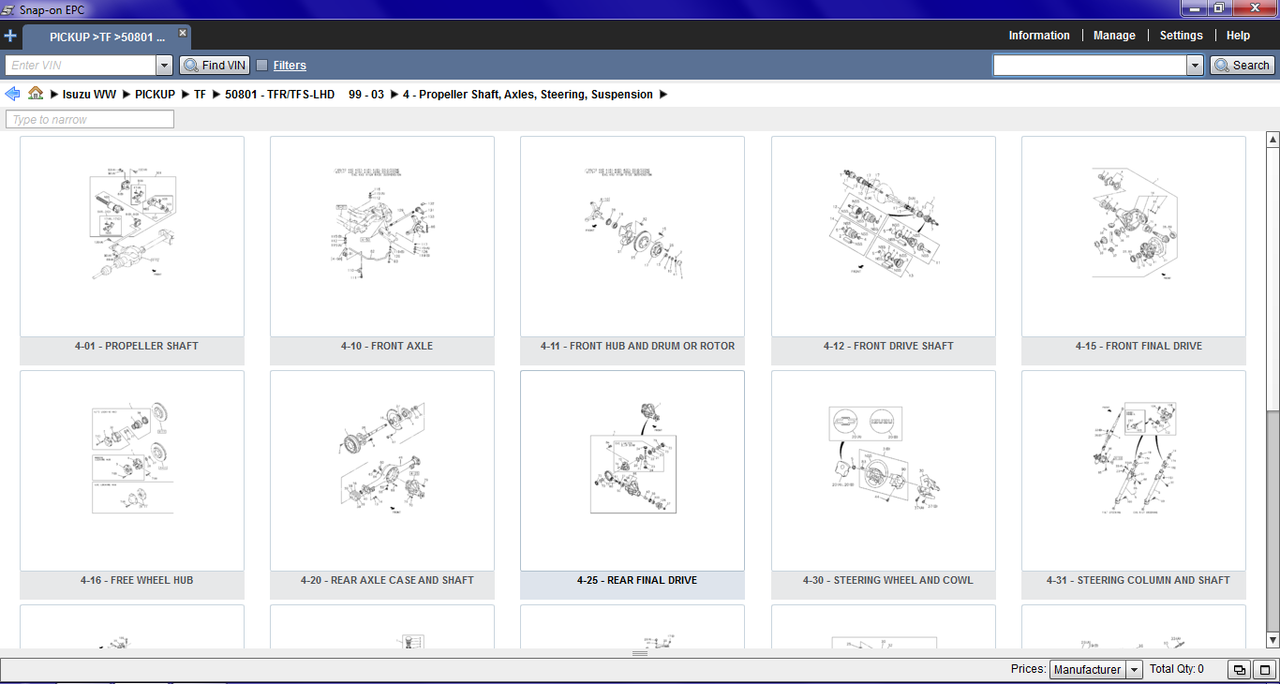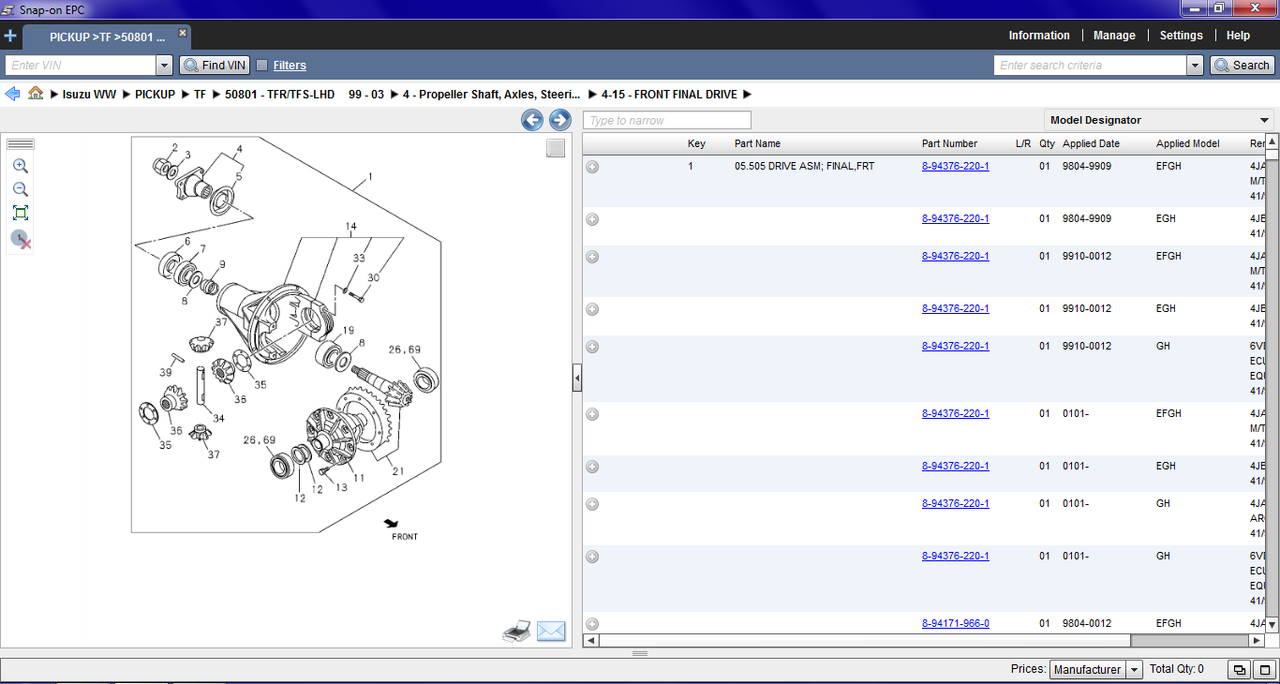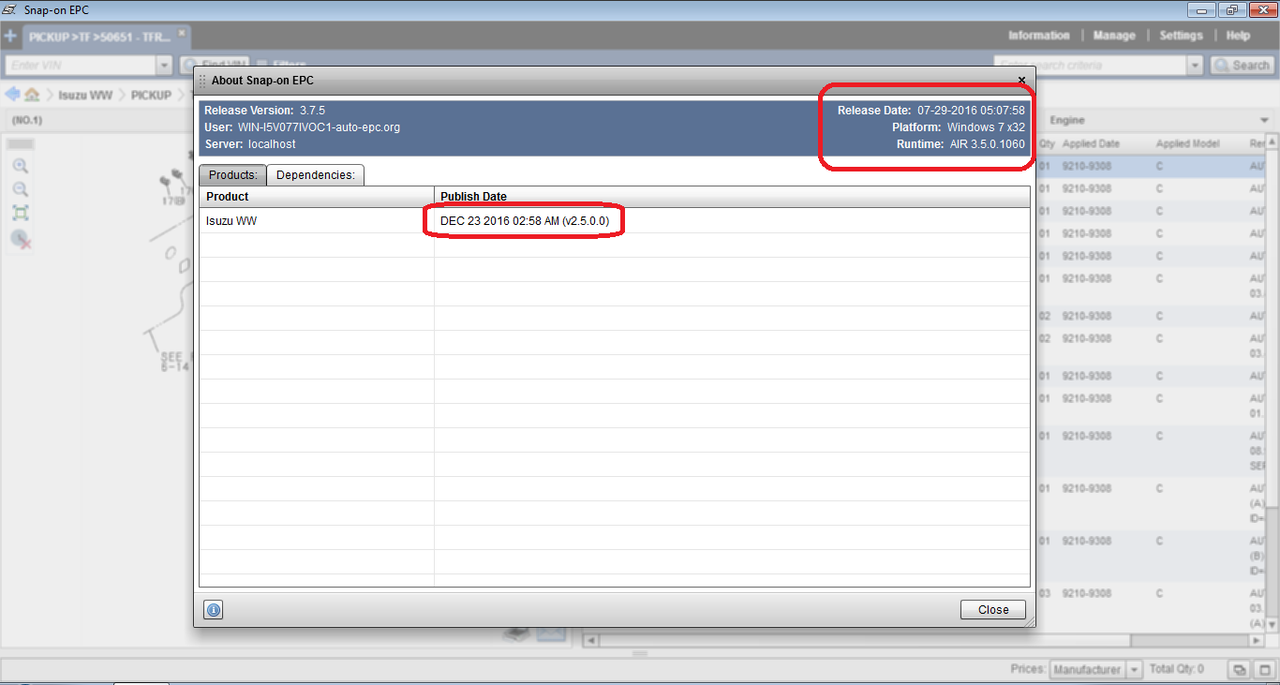 How to Install & Activate :
Quote:Region: ALL Region
Languages: English, German, Italian, Spanish, French
Type: Spare parts catalog
OS: WinXP, Win7, Win8
Year: 2017
Date of Update:

01 - 2017


CD/DVD: 2 DVD's DL
Isuzu Worldwide 2017 is a parts catalog for all Isuzu automotive, suv, buses and trucks.
Electronic catalog Isuzu WorldWide contains information on all automobiles of firm, including trucks and buses, also contains information on stationary and industrial diesel engines (single directory). 

Isuzu company is a world leader in the design and manufacture of diesel engines, so the production is very common Isuzu under the hood of many European automakers. ISUZU WorldWide works on VIN or model, a transcript of each position VIN, search by number, name.

ISUZU Worldwide (excluding USA and Japan markets) electronic spare parts catalogue
Features:
Quote:VIN decoding and filtering
Vehicle-specific parts information
Part name and part number searches
Print high-quality text and illustrations
Zoom features
Models and group indexes
Post your
Machine ID
to get your
License !
Mega.NZ Links|

Single Extraction

|

Real Screen Shots
Password:
auto-epc.org