10-27-2020, 06:33 AM
DOLMAR
Chainsaw
Part Books + Repair Manual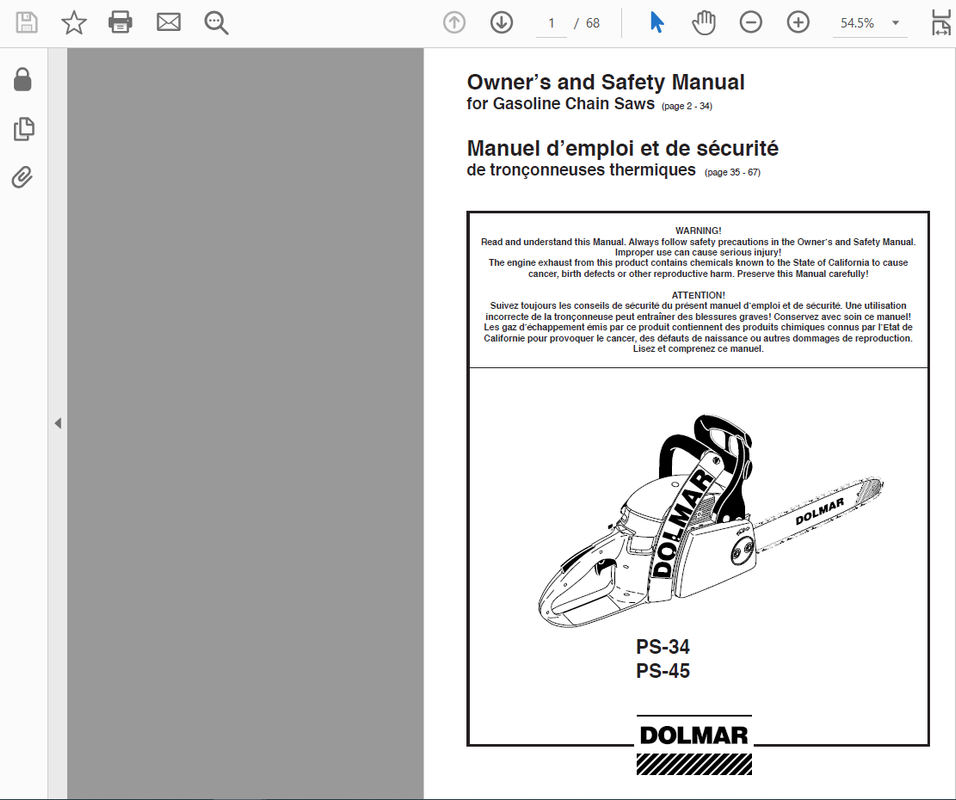 Quote:xYear of release : from 2004 to 2010.
Official distributor in the Russian Federation : Dolmar
Genre : Manuals for repair and operation, spare parts catalogs
Illustration Quality : Excellent
Format : PDF
Quality : eBook
Language : English, Russian
Dolmar started its business in 1927. In 1952, the first hand sawing chainsaw was produced. In 1991 it merged with Makita.

Practical guides and instructions for the repair of the Dolmar brand range of chainsaws. Contains complete data and detailed descriptions of repair, design and operation.
There are also catalogs of spare parts for the indicated models of chainsaws with catalog numbers and detailed illustrations.

Quote:-> Dolmar owner manual & parts 460-510-5105-5105H
-> Dolmar owner manual & parts as-1212, as1212lg, as1212lge
-> Dolmar owner manual & parts PS-220 TH, PS-221 TH (rus)
-> Dolmar owner manual & parts 109 110 111 115 (rus)
-> Dolmar owner manual & parts es 153 163 173
-> Dolmar owner manual & parts es 151 161 171
-> Dolmar owner manual & parts ps 340 341 400 401
-> Dolmar owner manual & parts ps 350 420
-> Dolmar owner manual & parts ps3410th
-> Dolmar owner manual & parts PS 6400 7300 7900
-> Dolmar owner manual & parts ps 34 45
-> Dolmar owner manual & parts ps 460 510 5100s 5100sh
---
TORRENT FILE|

Single Extraction

|

Real Screen Shots
Password:
auto-epc.org